---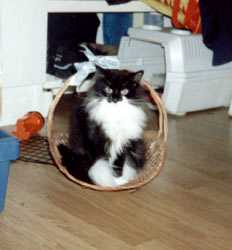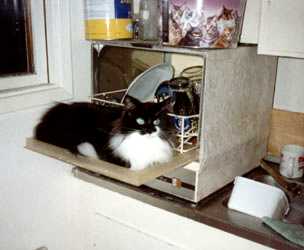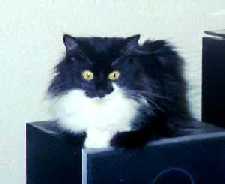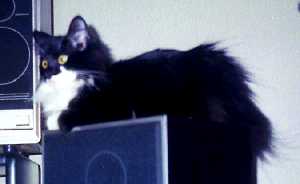 Tuva was my second Norwegian Forest Cat. She lived with me until she was 5 years old. When S*Aristo Limaz Zindy moved home to me in May -97, Tuve changed. She was terrified of Zindy. I tried for about a year until I realised that it wasn't nice against Tuva to let her stay with me (and Zindy) any longer. So Tuva moved to a friend of mine who has two dogs - she loved dogs. Unfortunately Tuva passed away a few years ago. But she lived a happy life with my friends and their dogs until she died. After Tuva left it turned out that Zindy was the real "problem". At the end she fought with all my other cats and I was forced to let her move away from me also. If I had new this before Tuva left, I would have let Zindy leave instead of Tuva. But unfortunately, these things never shows up until it's to late.
Breeder: Agnetha Sjöblom
Owner: Bo Lind & Jasmine Andersson, SWEDEN
Tuva is no longer with us. May her soul rest in peace.