Lexus 3,5 years old on our visit in Denmark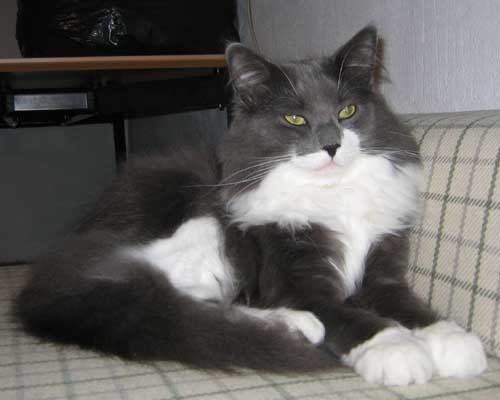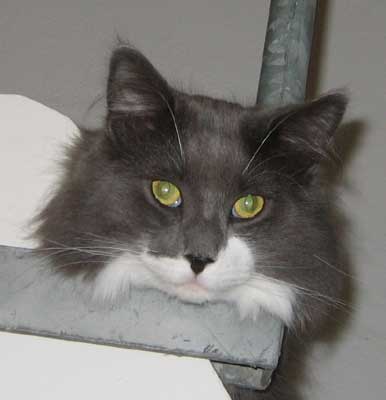 Lexus 3,5 years old at home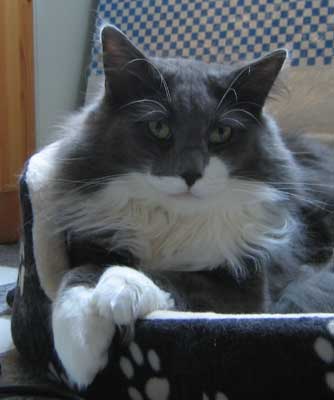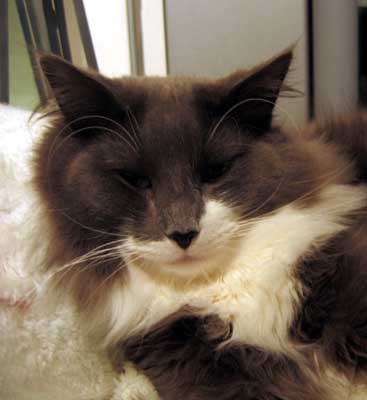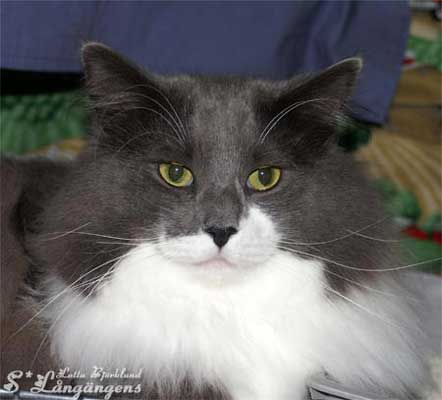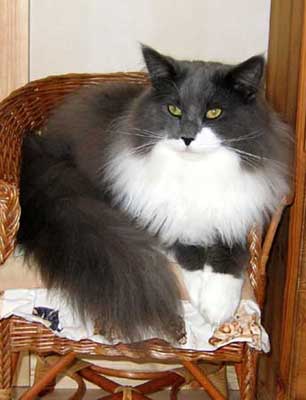 S*Zimexis Lexus Indigo is now
EUROPEAN CHAMPION!!!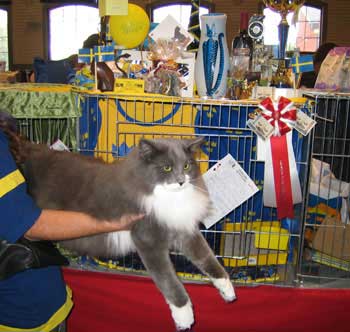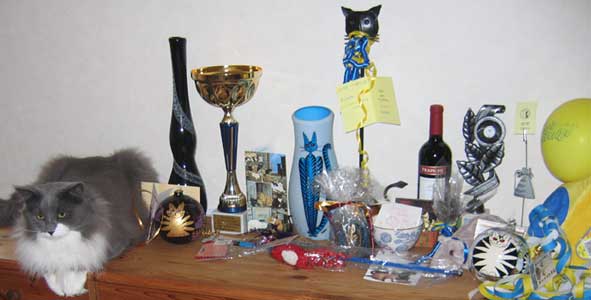 We would like to thank all of you that congratulated us on our big day!!!!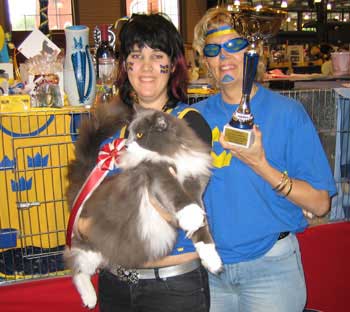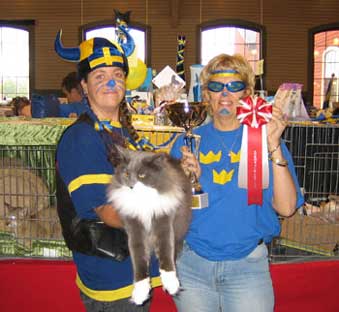 And here are the proud and happy breeders and the owner!
I would like to say a special thanks to Helle & Daniella, S*Zimexis, for their big
generosity and for always being there for us whenever we need them. You are the BEST!!!!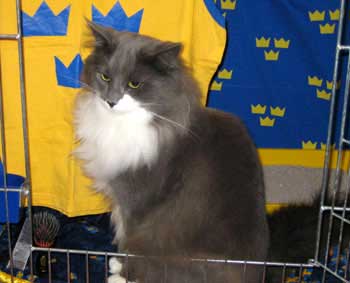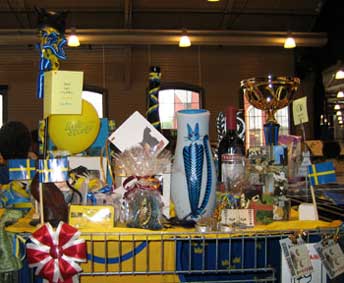 EC S*Zimexis Lexus Indigo at the show with all his gifts.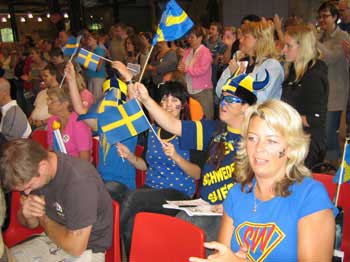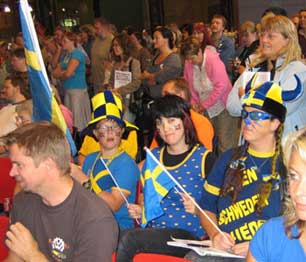 And here is what we looked like and did during the panel.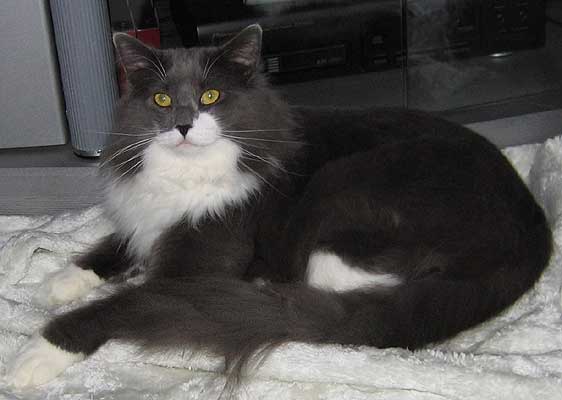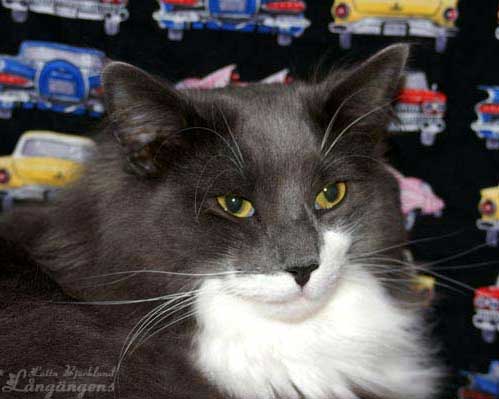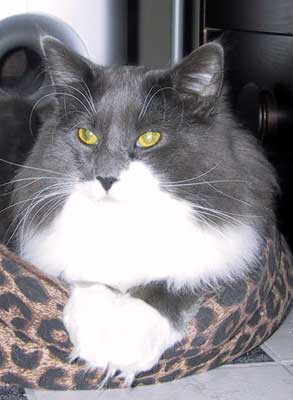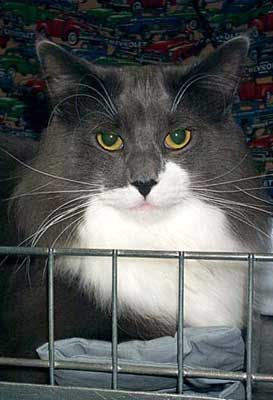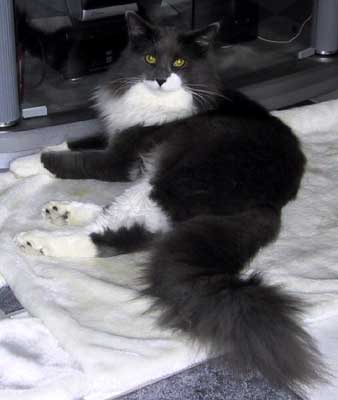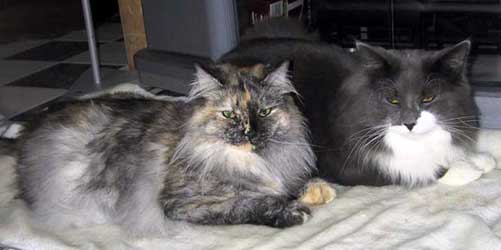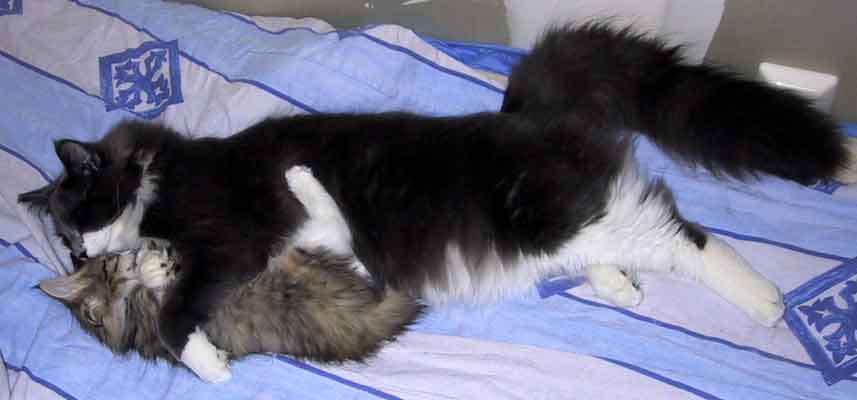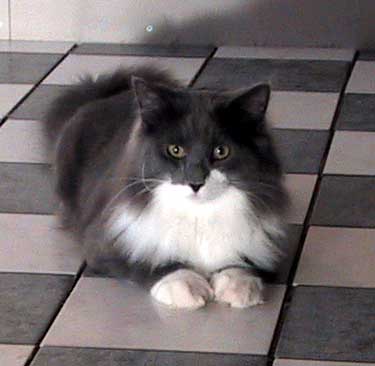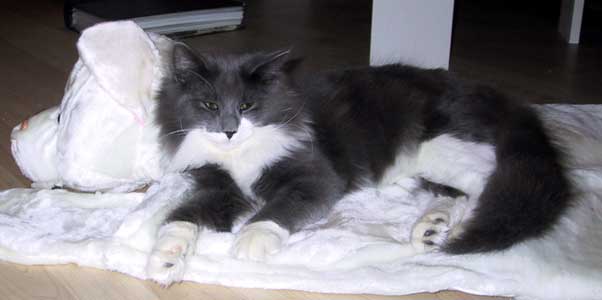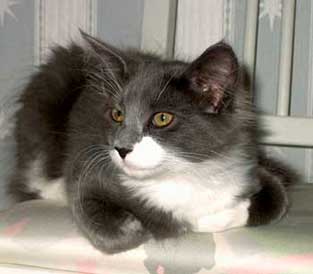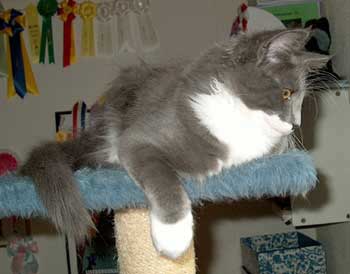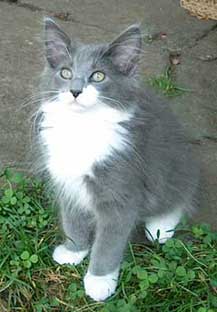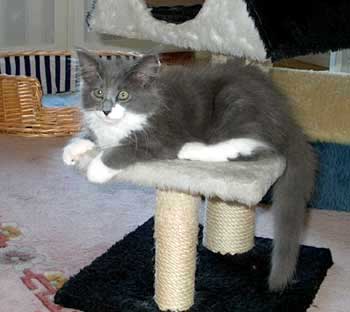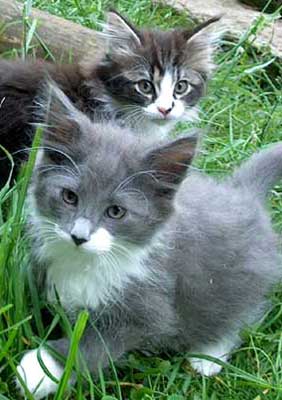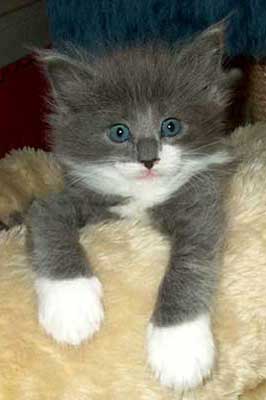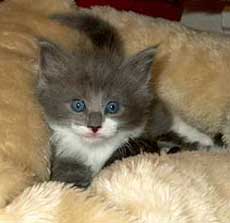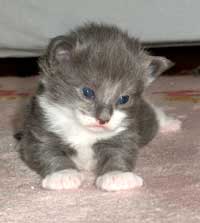 Well, I suppose that you have already figured out that I wasn't supposed to have this cat either. But how could I resist Lexus?! By watching Helle and Daniella's home page I watched him grow up. And since I wasn't supposed to have another cat it couldn't harm to just look at him, could it? Yes it could!! I visited Zimexis cattery one day in the middle of August and then we were sold, both me and him! And it doesn't hurt that he already had a car name - Lexus. Ok, it's not a american car, but you can't have it all.:-) I think and I hope that he will fit my nfc females very well. Thanks Helle and Daniella for letting me have him!




Breeder: Helle & Daniella Allard, S*Zimexis Norwegian Forest Cats
Owner: Lotta Anderälv